Image gallery: Phoenix 721 ProXP bass boat
---
See an extended image gallery of this Phoenix 721 ProXP bass boat we tested, complete with 300hp E-TEC G2 engine and monster marine electronics setup.
Although Phoenix Bass Boats may not be a household name in Australia, this American bass boat manufacturer is a respected premium brand back in the States.
Their boats can achieve mind-blowing top speeds so as to get fishermen to the best fishing spots before their competitors do.
Indeed, the Bassmaster Classic has been running since 1971, with the 2015 first prize winner taking home $US300,000 in an event held on Lake Hartwell, South Carolina. Sponsored by GoPro sponsored, this fishing competition even paid back to 55th place for a cheque of $US10,000.
In Australia, rewards are much smaller but according to ABT, an official organiser for national events, prizemoney for local bass and bream competitions has exceeded $2,500,000 since the inception in 1999.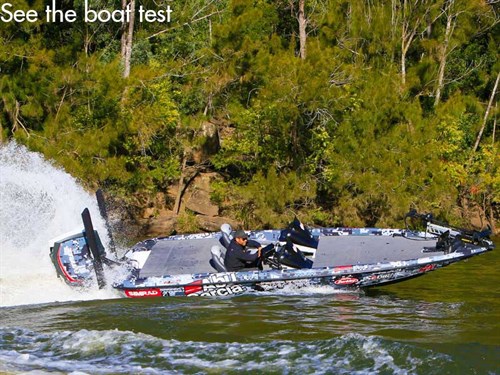 See the full-length Phoenix 721 ProXP bass boat review
Fisherman Ross Cannizzaro has been part of the ABT for 10 years, fishing 15 to 20 competitions a year between Lakes Entrance and the Gold Coast, and has achieved regular top-ten placings. Let's face it; fishing for prizemoney may be a far-away dream, but having the best amount of fun doing it is achievable with enough horsepower and a set of quality casting tools.
We were privileged to review his Phoenix 721 ProXP bass boat, fitted with a 300hp Evinrude E-TEC G2 outboard motor and $20,000 or so of marine electronics onboard. It's an amazing rig and you can see our full-length boat review below. We also invite you to check out the photo gallery here.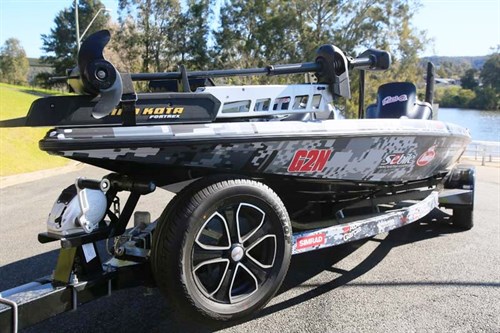 See the full version of this review in Trade-A-Boat #263, on sale March 2016. Why not subscribe today?
Keep up to date with news from Trade-A-boat or like us on Facebook!