Aquapro 6.4m RIB boat test
---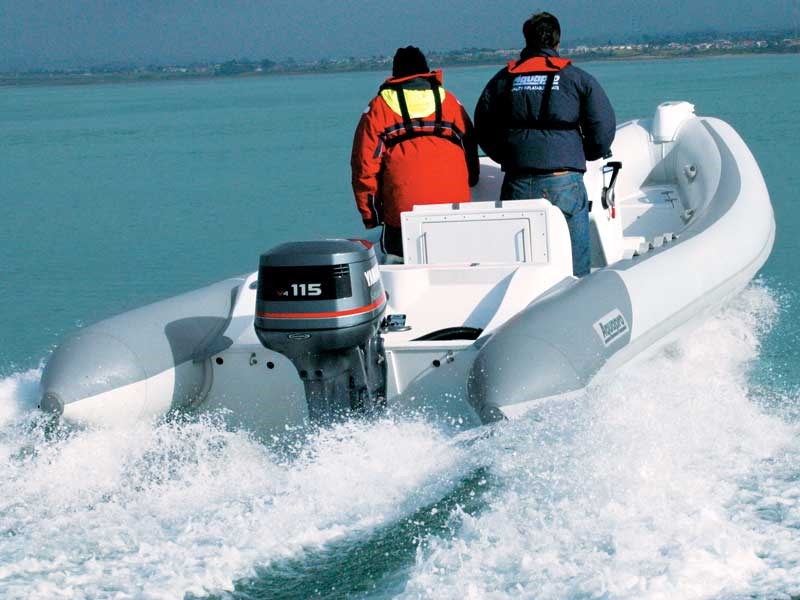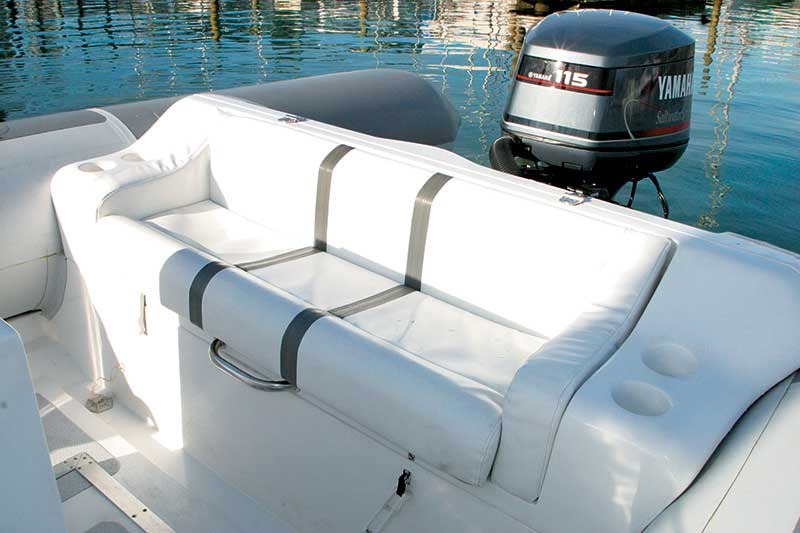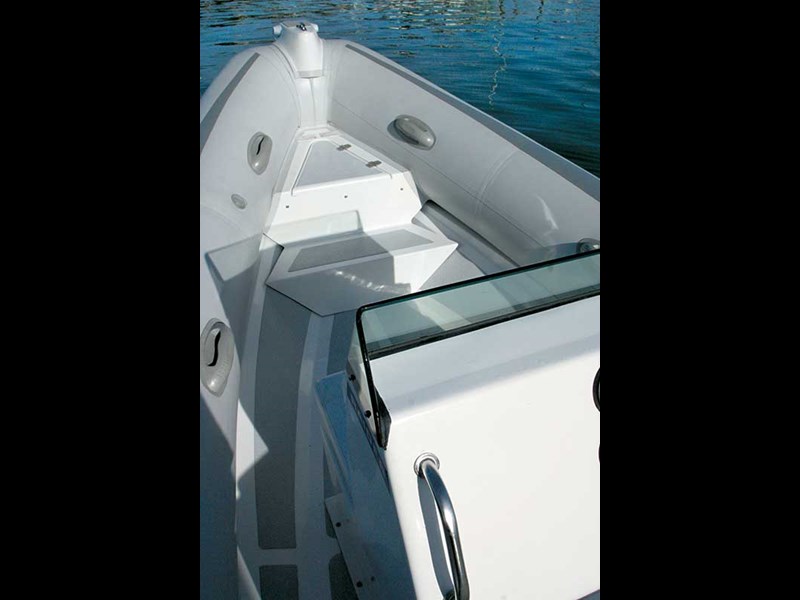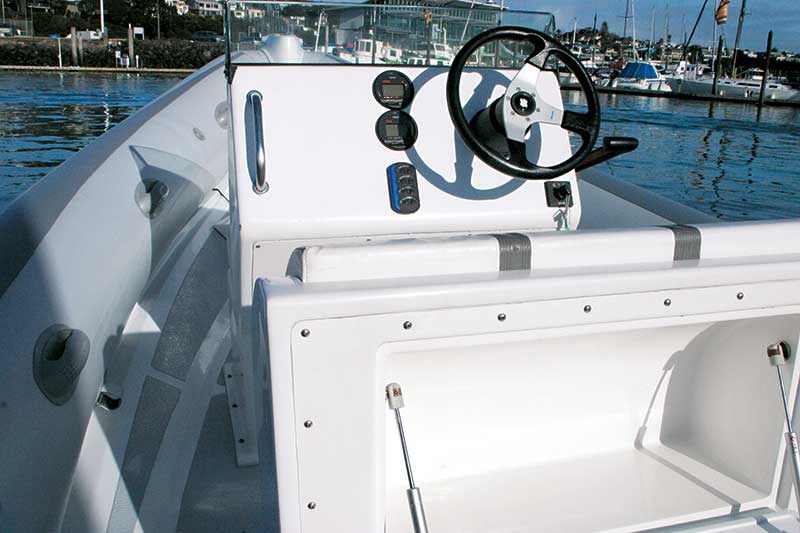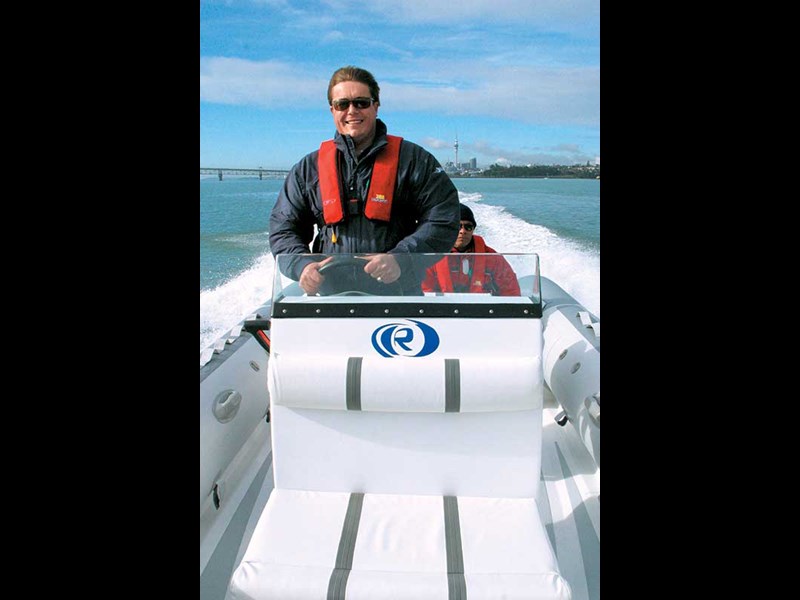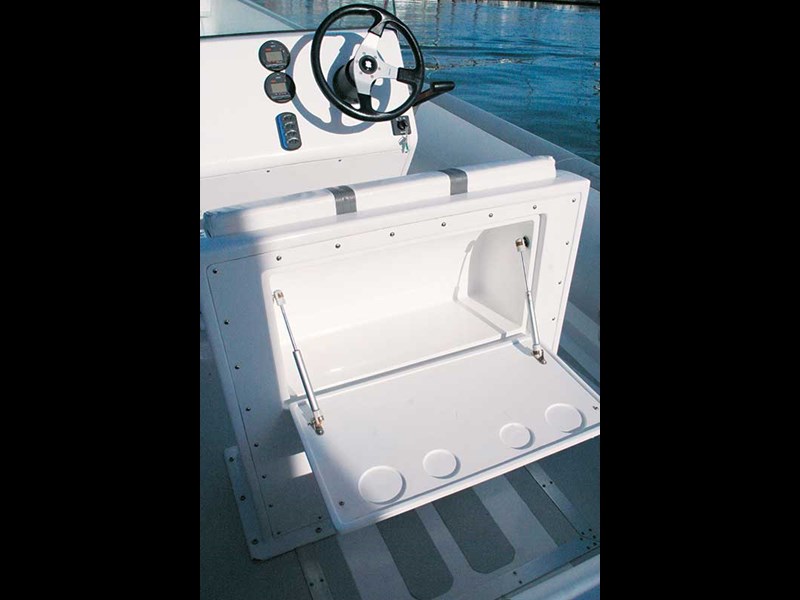 Check out this review of the Aquapro 6.4m RIB (first published in Trade-a-Boat magazine in 2006).
The Chinese-produced RIB is roomy, stable, stylish, nicely finished – and fitted with a 115hp two-stroke Yamaha outboard makes it quick off the mark and very agile.
Internal layout is flexible. Two console styles are available with the 640 Raider – the standard centre seat, or the double jockey – and both are finished with vinyl upholstery. Very comfortable, too.
The standard option (as per demo boat) is a two-piece console with a booster seat that conceals plenty of internal storage. It incorporates a fold-down drinks table on gas stays. Forward of the helm is an additional seat, with storage below.
Personally, we feel the centre console design makes for a great dive boat – there's an easy flow between forward and aft areas, so stowing and donning dive gear should be a breeze for around six divers. Given the ease with which the internal configuration can be customised, built-in racks for dive bottles would be a smart addition.
A padded stern seat across the portofino-style transom is the main departure from earlier, New Zealand-manufactured 640s which carried a flat, internal transom. In the spirit of family boating, the new seating has appeal – and contains additional storage space. A ski pole can be fitted to the transom.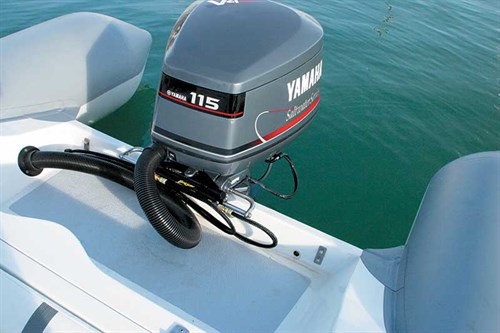 Up front is a moulded, fiberglass anchor locker, a separate unit glued into the bow section, but future models will incorporate it into the one-piece fiberglass hull.
Standard accessories include navigation lights, a bilge pump and mooring cleats. An in-floor, stainless steel fuel tank has a capacity of 110 litres. Hydraulic or cable steering options are available, and the single battery and fuel filter nestles under the stern seat.
Performance
With a weight of around 450kg, most cars will tow the 640 Raider. With a good beam of 2.5m, the boat is within legal towing parameters.
The low weight benefits are extended to the water, where, the 115hp Yammie makes a happy combination. Maximum recommended horsepower is 150, but you'd have to ask why – top speed with the Yamaha is around 75kph.
Things happen quickly when the throttle is pushed forward. Holeshot performance is pretty much instantaneous, and the deep-V hull carves cleanly and smoothly.
The verdict
While RIBs have always been popular as tenders, there's evidence that the boats are making a serious impact as general recreational vessels. There is a growing realisation that a RIB is a good boat choice for people with children. The buoyancy and comfort provided by the tubes make it safe, stable, easy to handle and easy to tow – a good learner's boat.
Keep up to date with news from Trade-A-boat or like us on Facebook!