Looking back: Kawasaki STX 12F jetski
---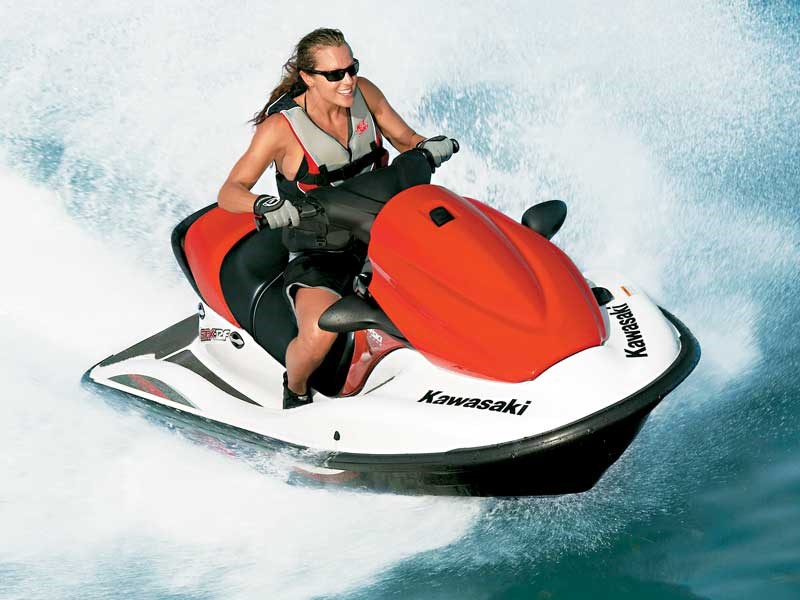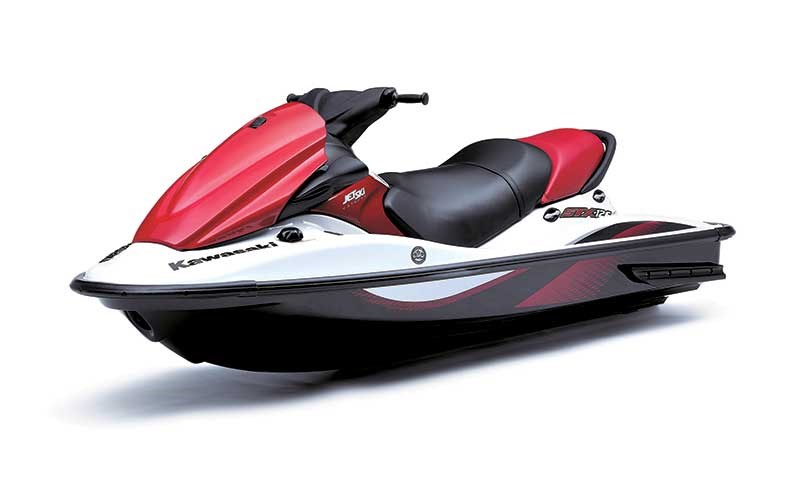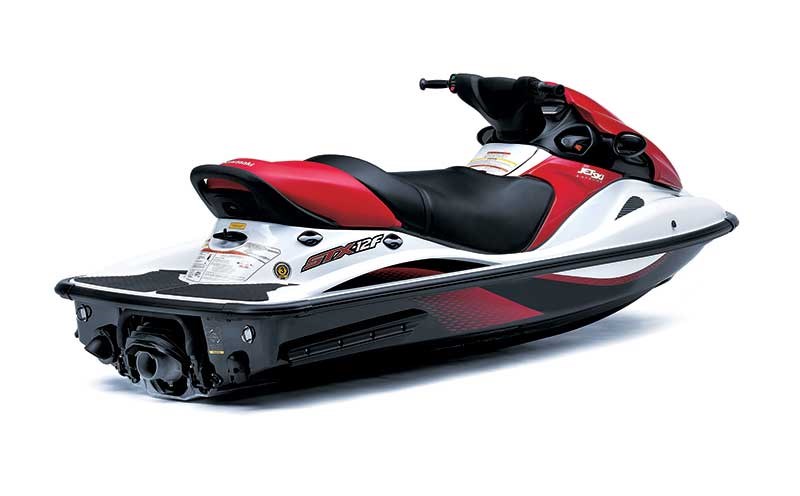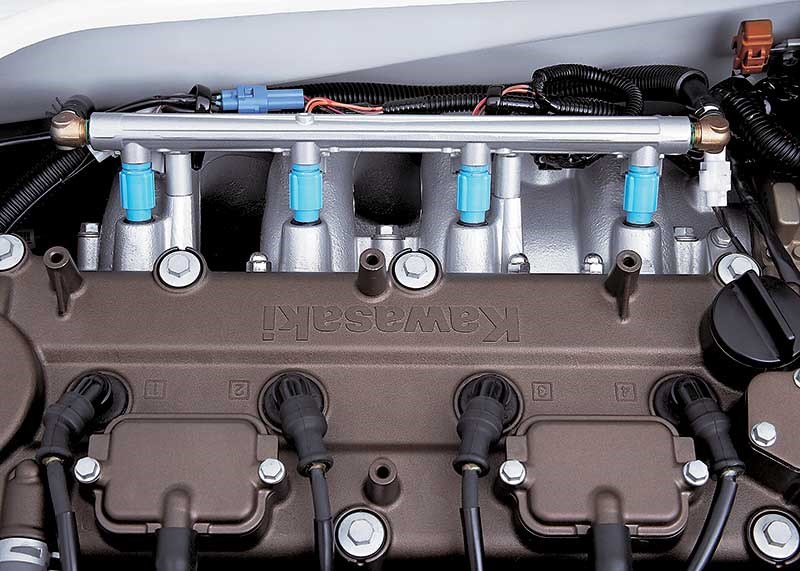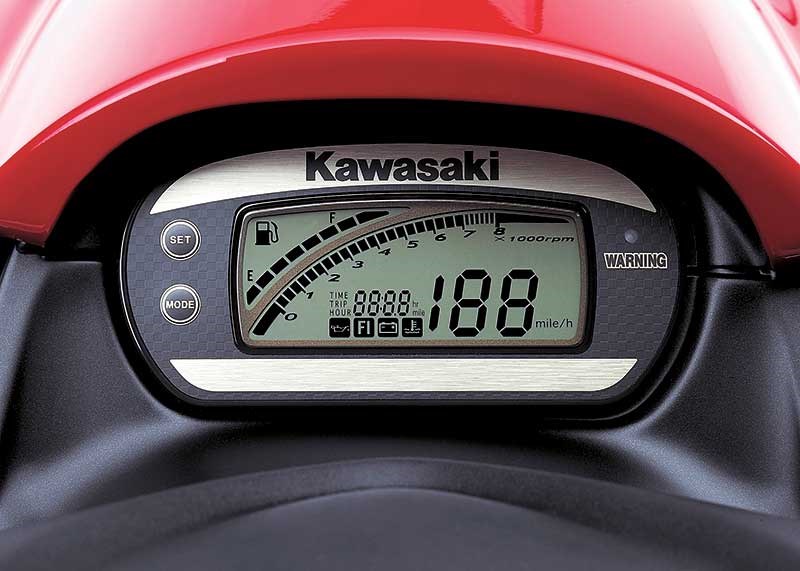 The ZX-12R Ninja motorcycle engine has massive power output, with clean emissions and quiet, reliable operation that underscore its choice for an advanced PWC.
The fuel-injected, DOHC, 16-valve, four-cylinder engine is a perfect fit for the STX-12F, although with modifications for a marine environment. These include a PWC-specific electronic fuel injection system, corrosion resistant valves, anti-corrosion coatings, and a double-walled exhaust manifold.
In the PWC version, the engine develops 91.9kW at 7200rpm, and maximum torque (125Nm) at 6500rpm.Transferring that power to the water takes place through a single-stage, axial-flow jet pump. It's equipped with a three-blade, oval edge, stainless steel impeller, fully enclosed for damage protection.
The engine is mounted in a lightweight, sandwich construction GRP hull, giving the STX a dry weight of 334kg. It's also a relatively compact machine (3.12m x 1.18m) with aggressive styling and sharp strakes - making for a highly agile PWC.
Despite its performance-orientated characteristics, the STX is a versatile PWC. It's equally adept at wave-jumping, blasting across the water with three people on board, or towing skiers or wake boarders. And with double-walled exhaust manifold and dual water boxes, the noise level is reduced.
The STX-12F's LCD instrumentation is good, incorporating a digital speedometer, rev counter, hour meter, clock, trip distance, trip time, fuel level and warning lamps. And there is a troubleshooting function for the fuel injection system. A lap-tap hook-up allows easy retrieval of the entire troubleshooting history.
The cab-forward design creates more space for rider and passengers. It also delivers 89 litres of storage capacity (under the hood and at the front and rear of the seat). A ski hook is standard and the automatically retractable boarding step makes boarding from deep water easy.
Safety
Kawasaki incorporated a comprehensive safety regime into the STX. In addition to its lanyard engine stop-switch, the PWC features Kawasaki's SLO (smart learning operation). This makes learning to ride safe and easy for novices. In SLO mode, engine RPM is electronically restricted by the ECU to limit engine power and maximum speed. Once confident, the rider can return to full power mode at the touch of a button.
Kawasaki smart steering (KSS) uses a steering sensor linked to the ECU to help with boat handling when the throttle is quickly released at high speed. This helps avoid possible collision, especially for less experienced riders. There is also the tip-over protection system which shuts the engine off if the craft tilts more than 61 degrees.
Facts at a glance
Length: 3120mm
Width: 1180mm
Height: 1050mm
Dry weight: 334kg
Fuel: 62 litres
Seating: Up to three people
Engine: 1199cc four-stroke, in-line four, DOHC, 16-valves
Bore x stroke: 83.0 x 55.4mm
Compression ratio: 11.2:1
Fuel system: Fuel injection – 54mm throttle body
Ignition: Digital
Propulsion: Jet pump, axial flow, single stage
Keep up to date with news from Trade-A-boat or like us on Facebook!