Looking back: Luhrs 28 Open and Hardtop
---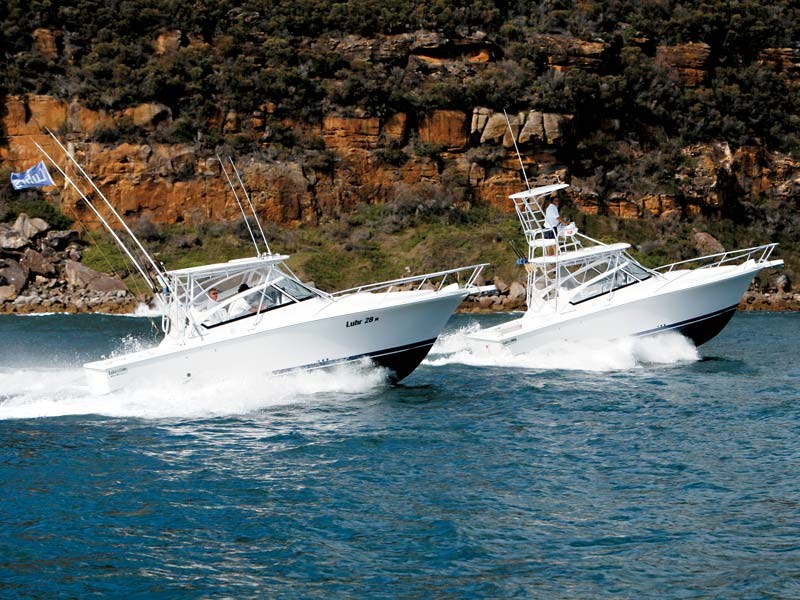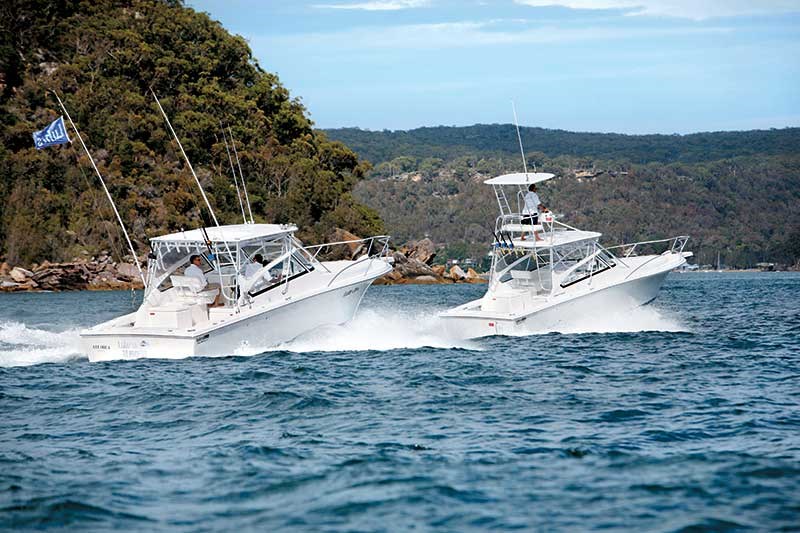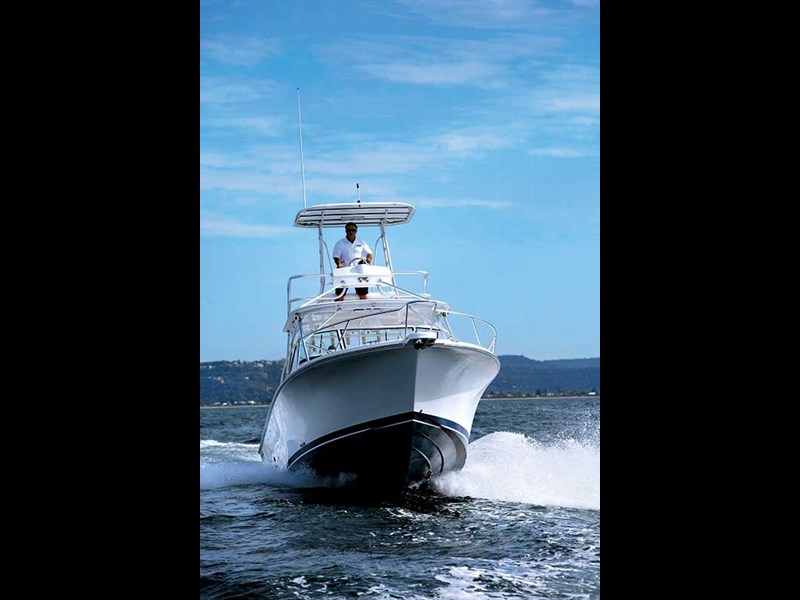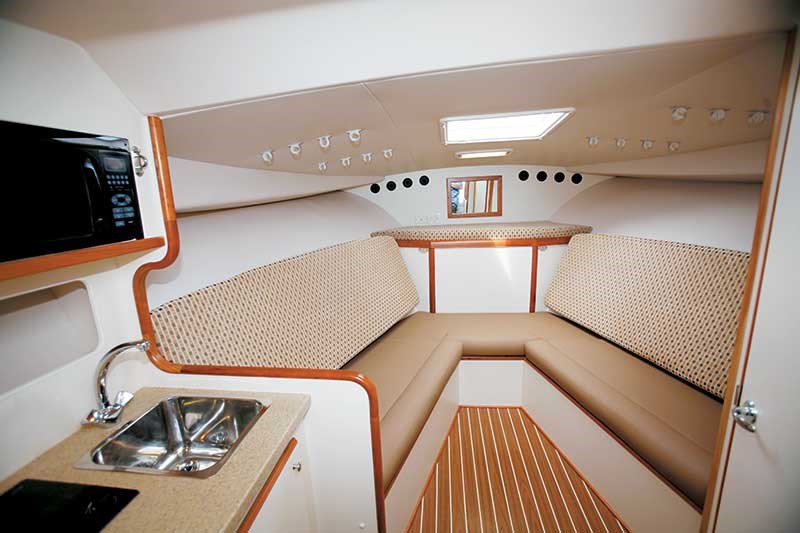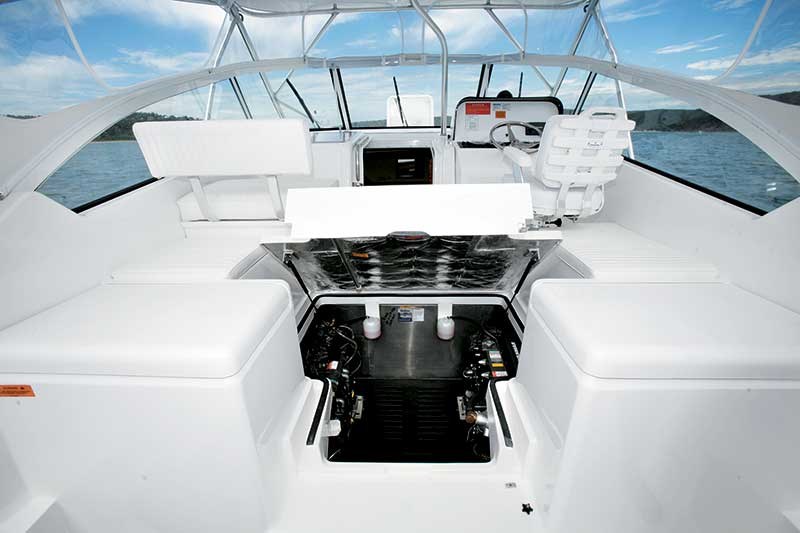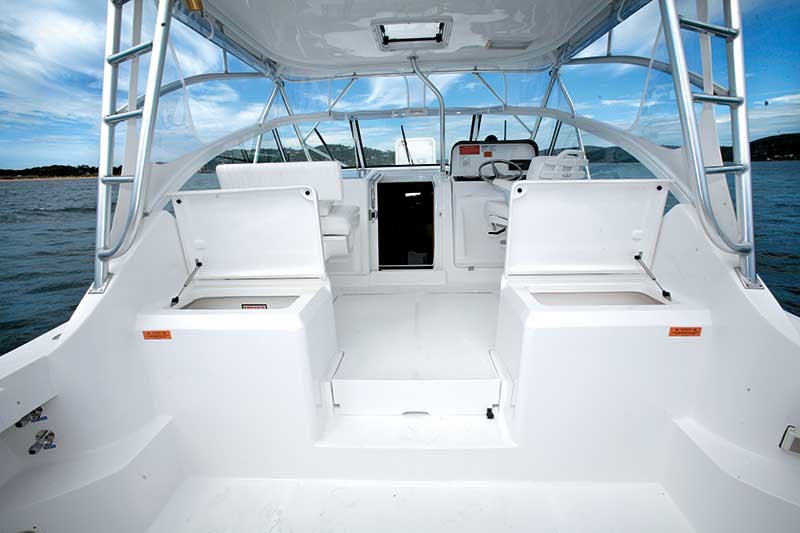 We look back at the old Florida-built Luhrs 28 Hardtop and 28 Open are big-little fishing boats noted for their size, long distance performance and miserly fuel consumption.
Kissing cousins, the Luhrs 28 Hardtop and 28 Open, the latter sporting a sexy tower, are real giant killers of the fishing world.
In fact, they look more like 30-something fishing boats, which they are, measuring almost 32 feet overall and close enough to 30 feet without moulded bowsprit.
But it is in more ways than one — not least being the 47 litres per hour consumption at 23 knots cruise — that these Florida-built fishing boats are so appealing. As if to prove as much, the Luhrs 28 Hardtop, pictured here, and christened Aluhra, and its sister ship, the 28 Open, are identical but for the obvious addition of the tower in the latter.
But, as Ron Jacobs from Australia's Bluewater Power Yachts explains after fishing many hours on the 28 Hardtop, it's not essential. "The best thing about this boat is the single-level helm station… the skipper is always in the zone, which makes it an ideal boat for short-handed fishing, and, being a step up from the cockpit, it's still high enough to spot fish."
The beamy (3.5m) Luhrs 28 hull is built using sold GRP for the running surface with Baltec coring for the hull sides. There are three watertight compartments, each with bilge pumps, including the engine room. The deck is a one-piece moulding, and engine access is via a lift-up bridgedeck floor on gas struts. Both 28's were fitted with twin turbocharged four-cylinder Yanmar 240hp motors.
Marathon cruising
From a basic maintenance viewpoint, there's pretty good access to all the key engineering and pre-departure check items. Between the engines is the 1136-litre aluminium fuel tank which, at 2500rpm and a lazy 20 knots cruise, gives the 28's a range of some 550nm. You can take this boat beyond neighbouring ports to serious fishing tournaments.
The standard water supply, carried in polyprop wing tanks in the lazarette, is 208 litres. Enough to see you through a weekend-long tournament. The lazarette also homes the hot-water service, trim-tab pump and fluid reservoir, sea strainer for the raw-water pump, freshwater pump, inverter, charger, and separate engine-start and house batteries. 
Luhrs 28s aren't fitted with generators, although a 3.5kW diesel model is available, but the test boat had an inverter for enough 240V power to run the microwave oven, and the single-burner stove.
Importantly for fishing, the 28s have really big cockpits, with an optional swim platform on the Hardtop version. Fishing features include six heavy-duty rod holders, padded coamings and a big in-transom kill tank or second live-bait tank that boasted a pair of custom-made stainless-steel slimy tubes for pitch baiting.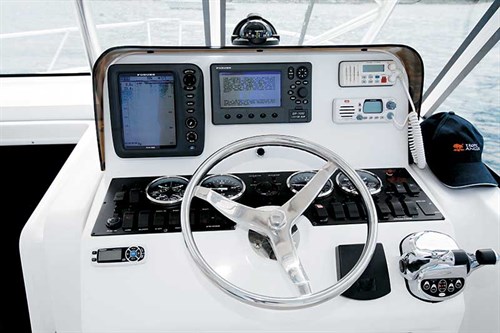 At the division between bridgedeck and cockpit were an accommodating (primary) portside livebait tank and an insulated icebox that keeps drinks for the crew cold all day with just a couple of bags of ice. A fighting chair can be accommodated as well.
The test boats had raw-water and fresh-water deck washes, shorepower connections, marine stereo speakers, and an aggressive diamond-pattern non-skid that continues around the sidedecks to the massive foredeck. Backed by an alloy bowrail and moulded toerails, the foredeck is flared Carolina style, which helps make this a wonderfully dry boat.
Meantime, the bridgedeck offers seating for three crew plus the skipper. Storage exists under the lounges and, with a full set of clears, all the seating is pleasantly protected from weather and spray.
Down below, there's a welcome 1.8m of headroom at the foot of the companionway alongside the galley to port, with a decent top-loading fridge/freezer, single-burner electric cooktop, small Tappan microwave oven, deep sink, solid counter and food-prep space, garbage bin and a useful amount of storage.
The head opposite, in a separate easy-clean moulded stall, features an electric toilet and hot/cold handheld shower, with shower curtain and hanging rail. The plumbing, sump pump and holding tank are accessible under the saloon floor.
There's accommodation for four with two Pullman berths created from the backrests of the vee-berth/dinette. The boat also had an infill, stored in a dedicated locker with room for the bedding, so you can create a double berth.
The finish is all easy-clean wipe down, mock timber flooring with moulded liners and vinyl upholstery. There's further storage under the vee-berth, under steps and in the head, and, most importantly, space for eight fishing rigs in dedicated racks above the berths.
Post fishing, the 28 can be cleaned and the tackle stored away in no time, which is another attraction of express boats. Yet another is their cost effectiveness to campaign and their manoeuvrability.
At the helm
The (lower) helm on the Hardtop and Open is a great place to chase fish and even better for cruising in company to the grounds. Views are assisted by a deep windscreen with wiper and, in fair weather, by scrolling up the clears. The helm seat is adjustable, there's a serious stainless-steel wheel, stereo remote, switch panel and trim tab switches, windlass remote and chain counter, and 12V plug for the phone. Of greater interest is the abundant space for mounting electronics.
Top speed on the day was 28.4 knots at 3400rpm on the twin 240hp Yanmars. At 2800rpm, you get a smooth cruise of 23 knots for 47 litres per hour consumption. At 2500rpm, Luhrs quotes a range of 550nm at 20 knots with less than 40 litres per hour consumption. Trolling at seven knots will use 7.2 litres per hour.
So, fast or slow, it's cheap to run, even more so than a lot of outboard-powered sports fishers, and the ride was lovely and smooth.
Keep up to date with news from Trade-A-boat or like us on Facebook!